SELLING A HELICOPTER
Five tips for writing a listing that will get noticed
Once a potential buyer views your listing, what you write can determine if they reach out for more information or close the window.

By: HeliTraderPosted on: August 22, 2022
Sometimes, it's easy. You have the only listing for a particular helicopter type on a site, your aircraft is fully loaded, and the photos are eye-catching. But what if you are one in a crowded field? Eye-catching photos can certainly lead to clicks, but once a potential buyer views your listing, what you write can determine if they reach out for more information or close the window.
HeliTrader sat down with a few accomplished brokers to get their advice on how to write a listing that gets attention.
1. Write for your audience
The first step is to consider what kind of buyer would be most interested in your aircraft. While there may be buyers with different needs, there is usually a key target buyer. For instance, is your aircraft completed with a VIP interior and popular with corporate or private buyers? Or perhaps it is a powerful workhorse with external load accessories that will attract the attention of utility operators.
Once you are clear on your target buyer group, you are set up to write your listing description in a way that engages those buyers
2. Highlight what will most appeal to the buyer in language that is engaging
Sharmaine Guelas, marketing and client services manager at HelixAv in Kent, U.K., primarily targets her sales toward the corporate, VIP, and private owner market. These buyers are the same people targeted by luxury car and yacht sellers. At the same time, they may not be as versed in the helicopter industry as, say, a utility operator. Crafting language that engages these buyers requires finesse and emotional adjectives.
"Helicopters are a self-indulgence to the market we target, so I describe them [in that way]," Guelas said. "I describe the look with words like 'beautifully appointed,' 'spectacular condition,' 'fresh annual,' 'abundant features,' and 'first time on the market,' and I try to use the descriptive colors like 'Mercedes grey' and 'dynamic silver,' for instance."
Guelas also adds a laymen description to the aircraft's capabilities for the less helicopter-literate. For instance, in addition to mentioning horsepower and maximum gross weight in the technical specifications, spell out what that means. Here's an example: "With this helicopter, you and four friends or clients, together with luggage, can travel more than 300 miles in less than two hours."
Ultimately, wording should change between different types of buyers. The utility market isn't going to be interested in the beautiful interior and bespoke paint.
"For the utility market, you want to be short and to the point," said Pacific AirHub Partner Stephen Green. "Just the facts. They want to know the age, hours left before overhaul, equipment, and price. They know the aircraft they're looking for. Give them the details they need to see to determine if this is the one for them. Those should be complete and front and center."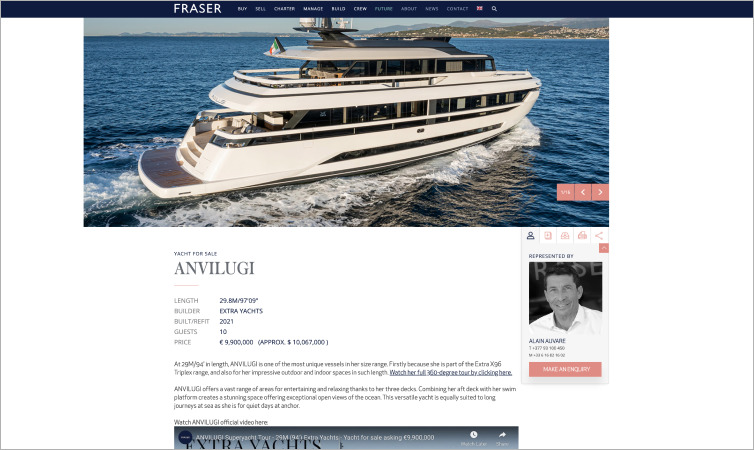 3. Research similar products targeting your buyers
When Guelas has a helicopter with a number of bespoke additions and finishes that differentiate it, she often looks to other luxury vehicle websites to get ideas on how to describe these items in ways that both engage a potentially non-aviation person and a helicopter veteran alike. Luxury yacht, business jet, and sports car sales websites are often her inspiration.
Other helicopter listings are also a great source for ideas on how to both describe your aircraft and differentiate it, regardless of the market. If every other AS350 on the market today has a glass cockpit, spell out what differentiates yours near the beginning of the description. Similarly, airplane and business jet websites can offer insight on a variety of engaging ways to describe avionics and capabilities.
4. Include all the important information
So, you have gorgeous photos that let the buyer imagine the possibilities; you've captured their attention with a description that highlights the key aspects of the helicopter; now it's time to bring it home with the details. In addition to including year of manufacture, time left on the airframe, engines and components, and the date of the most recent inspection, it's important to spell out all the extras.
You never know what someone is looking for, specifically, so it pays off to describe every last piece of equipment onboard. Guelas is meticulous about this, as some of her targeted customers may have little to no helicopter background.
"It's good to mention some of the specifications in more detail," she said. "For example, on the Bell 505 we have a Flight Stream 510 as an option. We note how this feature would be beneficial to you as a pilot. We would explain this is an excellent feature which allows you to plan your route indoors using Garmin Pilot, and then Bluetooth it directly to the aircraft; it also gives you Bluetooth connectivity to your smart devices."
For more utilitarian aircraft, Pacific AirHub's Green emphasized the importance of noting all STCs that lend to the aircraft's expanded workhorse capabilities.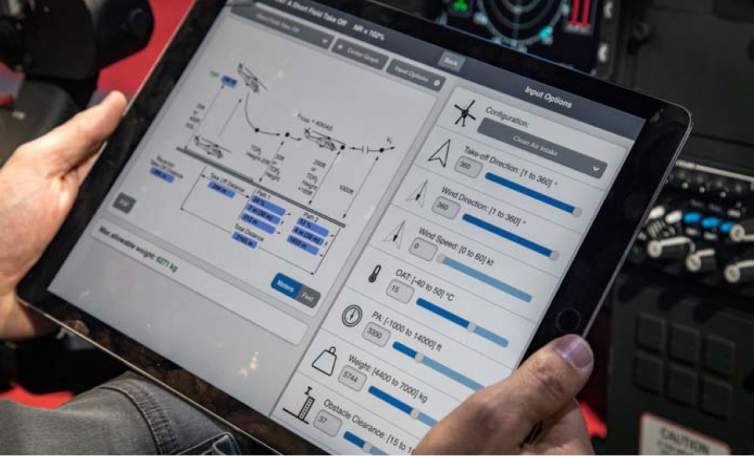 5. Don't forget to include these key items
If the aircraft has never been in an accident, make sure to state this. The lack of such information can be a red flag, said Guelas.
Note if the aircraft has always been hangared. This indicates it has been well cared for and protected.
If it has always been maintained by a highly reputable maintenance shop, list the name of the shop. The reputation of the maintainer can be an important factor in the sale.
Any recent updates to the aircraft should be noted, such as refurbishment, new interior, new paint, etc.
If the helicopter had a past life in a different configuration, such as EMS or law enforcement, it is worth mentioning. Should someone be looking for a different use for the aircraft, noting this history could pique interest.