SELLING A HELICOPTER
How to create an enticing helicopter listing
How a helicopter is presented online can directly affect potential viewer engagement. You may be seeking a workhorse and, in the end, the numbers will sell, but we're also humans in the helicopter industry. We click on pretty pictures.

By: HeliTraderPosted on: June 16, 2022
"Beautiful, powerful helicopter seeks committed buyer for long-term lucrative relationship."

OK, so you might not write a helicopter listing quite the way you would for a dating website. However, the overall premise is quite similar. How a helicopter is presented online can directly affect potential viewer engagement.

Take for instance that initial first impression: the main photograph. What's sexier? A zoomed-in image in poor light in a messy hangar, or a bright, full-frame photo of a helicopter in a beautiful setting? Yes, we may be seeking a workhorse and, in the end, the numbers will sell, but we're also humans in the helicopter industry. We click on pretty pictures.
Attractive Photos

"Images are key, especially the first image of the helicopter," said Axel Mård, sales and marketing coordinator for Savback Helicopters. "The better the quality, the more beautiful the background, the more interaction it gets."

Mård recommends every image be high resolution so when it is clicked on, potential buyers can see details. If possible, show the aircraft in a positive way that expresses its mission — a destination for a VIP helicopter, on the job for a utility aircraft, etc. He recommends avoiding photographing the aircraft against a bland background, such as a wall or hangar, if the aircraft could blend into it.

Beyond a catchy first image, listings should include several more photos that give buyers details about the aircraft's configuration, equipment, and condition, said Mård.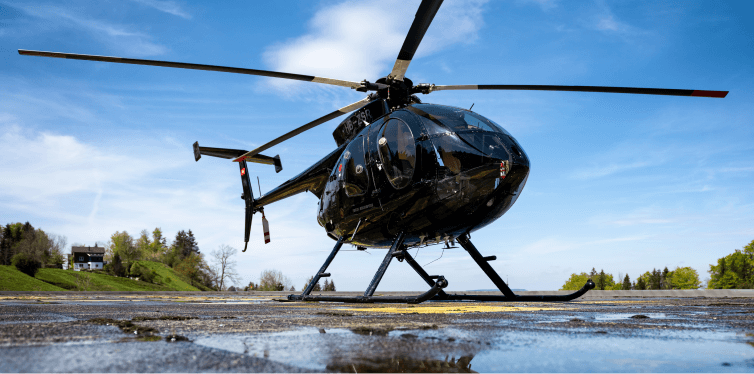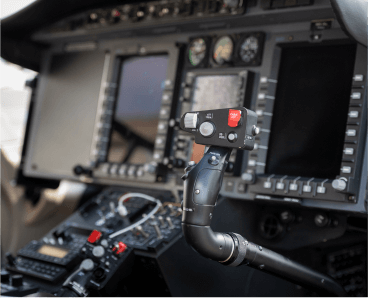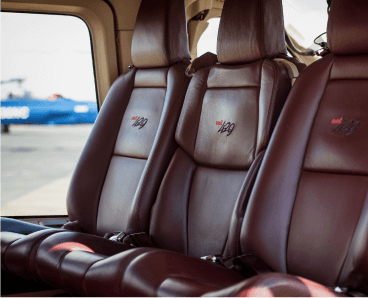 Stephen Green, partner at Pacific AirHub, emphasized that buyers are often as interested in interior images as exterior, especially images of the instrument panel that illustrate the aircraft's navigation, communication, and additional equipment.

"People want to see what's in the dashboard," explained Green. "Is it a glass cockpit or the round dials? What capabilities does it have? They can work out a lot from a good shot of the cockpit."

Close ups of the instrument panel, interior, engine, rotor blades, and special equipment or finishes help engage potential buyers. Mård recommends also focusing on items in the aircraft that reflect the helicopter's mission. For instance, a listing for a VIP-configured helicopter should include close-up images of fine luxury finishes that sell the VIP focus.

Other industry-wide best practices include ensuring the main image is zoomed out enough so the entire aircraft is in the frame — whether it is on the ground or flying — but not zoomed out so much that details are lost. For instance, an image of a powerful heavy lifter doesn't need the load to appear in the image; rather, just enough line to show that the helicopter is carrying a load. It can also pay off to enhance the image slightly in Photoshop to brighten colors and lighten shadowed areas. However, refrain from editing the image to the point where it does not accurately represent the aircraft.
Be sure to read our in-depth guide on how ensure the images you're using to list your helicopter are doing your listing justice.
Catchy Title

Equally important as the photos is the listing's title. While some aircraft advertisement outlets automatically generate titles from the aircraft make, model, and year, when you can create your own, it stands out.

If there are a lot of similar helicopters for sale, your title can set your listing apart from the rest. Focus on a unique selling point. For example, if it's a very powerful working helicopter, using "powerful" in the title can catch attention. If it's a VIP helicopter, emphasizing that it is "exclusive" or "luxurious" in the title can help it stand out.

Short, Clear Description

Congratulations. Your engaging photo and title got potential buyers to click on the listing. However, your work is only half done. Now you must give the details needed to get buyers to contact you.

The description is an opportunity to list the facts and differentiators about your aircraft. If no title option was available for the listing, this is the place to highlight the aircraft's mission configuration, if applicable (VIP, utility, etc.). This is also a good place to highlight key pieces of equipment that make the aircraft stand out, as well as other attractive points including low time, no accidents, recent overhauls, newly replaced components, etc. If the aircraft is close to an overhaul, putting that information in the description helps the potential buyer better understand an aircraft's price.
"People want to know key things up front, and if you give them the facts up front, they'll reach out "
Stephen Green, Partner at Pacific AirHub
"People want to know key things up front, and if you give them the facts up front, they'll reach out," said Green. "Facts are key. People want to know the features, what the aircraft is configured to do, the bits of equipment that are on board, hours on key components, and the like. Notice I didn't say anything about flowery language because people generally just want the facts."

Mård added that there can be exceptions where a little more detail is warranted. Potential buyers of private helicopters sometimes have no idea what they're looking for, the way an experienced helicopter operator would. Taking the time to add more description about the aircraft and its capabilities — think useful load and range — to directly target buyers seeking VIP aircraft can help increase engagement.

Aircraft Specifications

Both Green and Mård emphasized the importance of sharing as much as possible in this area, especially listing onboard equipment, time on the aircraft and components, time before overhaul or replacement on key components, etc.

Green emphasized that sellers can save time and increase the chances of serious buyers reaching out if they include as much information as possible.

"If you're short on details and you do manage to get a call, the first thing potential buyers are going to ask is for those details," noted Green. "It's better to give all that up front. If they're interested, they'll call."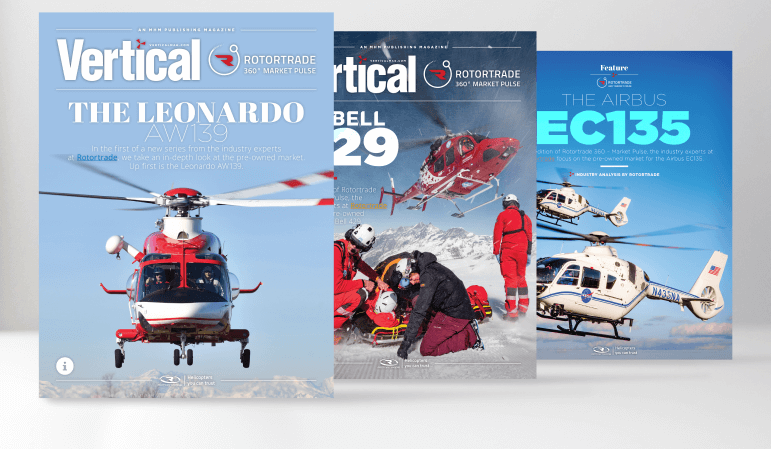 Red Flags

When creating a listing for your aircraft that will generate calls, it's important to understand the red flags.

The biggest red flag for potential buyers is missing information. If a listing is missing important information such as year of manufacture, hours on the aircraft and its components, or even helpful information like onboard equipment, it can discourage follow through, said Mård. The same goes when there is only one photo, and it's low resolution.

When it comes to damage history, this can be a touchy subject. Both brokers recommend including "no damage history" in the description when it is true. Choosing to disclose past damage is often left to the phone conversations, said Green. If the price is clearly low, disclosing damage that contributes to the price could help put the price into perspective. Overall, however, listing damage tends to steer buyers away, he said.

Speaking of price, listing this piece of information is a hot topic. Green is emphatic that not listing a price is the biggest frustration for buyers. Other brokers argue the variables in price over time can lead to another form of mistrust in buyers if a listed price changes. We dive into that topic in detail in our story on "Why some sellers don't list prices."

The Whole Picture

In the end, a helicopter listing should emphasize all facts about the aircraft, include eye-catching photos, focus on what makes it stand out from other similar helicopters, and not leave a potential buyer wondering why a key piece of information is missing. If you hit all these points, chances are your helicopter will find its perfect match in short order.