BUYING A HELICOPTER
What to consider when buying a helicopter
The growing number of new buyers face a large learning curve when it comes to purchasing and owning a helicopter.

By: HeliTraderPosted on: October 7, 2022
Many helicopter buyers are seasoned operators. They possess a keen understanding of exactly what they need and how to acquire it in a way that reduces financial and safety risks. However, there is a growing number of new buyers who face a large learning curve when it comes to purchasing and owning an aircraft.

"A lot of people who come to us for help buying a helicopter are looking for an aircraft for either personal use or a mix of personal and business use with no experience purchasing an aircraft before," said Halsey Schider, CEO of Sellacopter in Seguin, Texas. "It's particularly important that these folks understand and really consider a number of key items before they begin a helicopter purchase."
Clearly define your mission parameters – what you plan to do with your helicopter

"The first thing I do with new clients who have not purchased an aircraft before is determine where they will base the helicopter – U.S., Canada, or elsewhere," said Hoss Golanbari, owner and vice president of Eurotec Canada Ltd. in Millgrove, Ontario. "From there, it is important to identify the mission profile; basically, how will it be used?"
When outlining a mission profile, Schider and Golanbari say buyers should be able to answer the following questions before they start their search:
How many people will typically be transported in the aircraft?
Will the owner also be the pilot or will there be a contract or staff pilot?
How far will you need to travel with the aircraft between points?
How fast do you need to travel?
Will your regular travel be over large bodies of water?
Will you need to carry extra weight, such as baggage or cargo? If so, what is that typical weight?
What is the weather like during each season where you will operate the aircraft?
What are the average altitudes where you will be operating?
How much do you intend to fly in a month or year?
Answers to these questions will help buyers and their brokers narrow down the search to aircraft that meet buyers' requirements and have the performance to deliver where they'll be flown.

Once a mission is well defined, both Schider and Golanbari then discuss budget.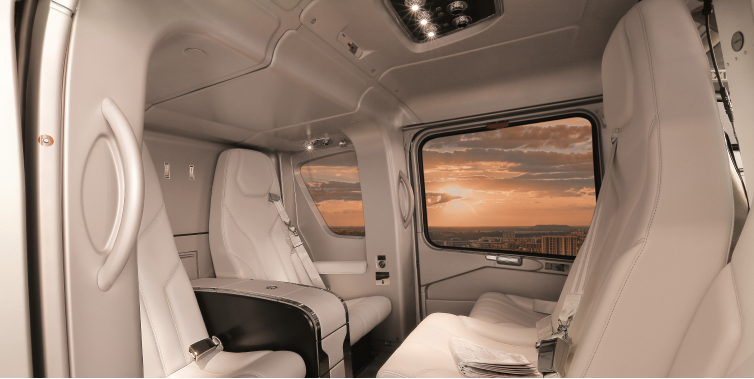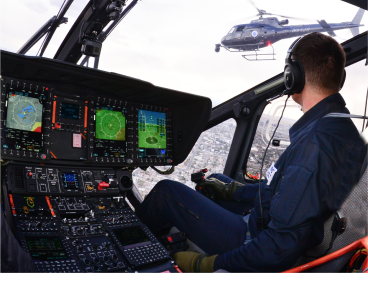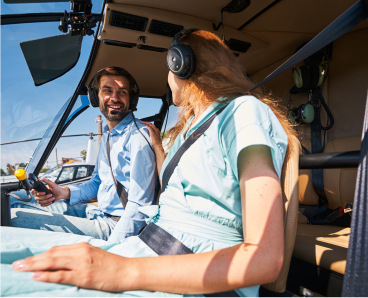 Determine a budget not just for purchase price, but also operating costs and insurance
There are a number of factors to consider in the budget beyond the purchase price. Schider talks with his clients about turbine vs. piston helicopter options and each engine's pros and cons. Less expensive piston-powered aircraft are more forgiving and less expensive to maintain, while turbine-powered helicopters are easier to damage and more expensive to maintain, repair, and replace. Turbine-powered aircraft, while more expensive to acquire, have higher reliability, performance, and power.

"When I'm talking to a client about the difference between a piston R44 and a turbine R66, for instance, we discuss the increased operating costs and performance of the R66," explained Schider. "For many, the R66 is often a much better overall investment. But for any aircraft, it is important to have an accurate operating cost budget range."

Insurance is another important factor in the budget. With several high-profile helicopter crashes and recent Boeing 737 Max accidents, insurance rates have dramatically increased over the years. Insurance for private owners flying their own aircraft is very difficult to secure, especially if the owner is a fairly low time pilot, Schider warned.

Insurance is divided into two parts: liability and hull. Liability can be a little easier to secure than hull insurance for these buyers. If the owner is able to secure hull insurance, it is typically at 10 percent of the aircraft's value or more every year, said Schider. At that rate, some buyers choose to self-insure, or basically cover the cost of repairing or replacing the helicopter themselves should it be damaged.

"Insurance companies will require factory training, a lot of flight training time with an insurance-approved instructor in the aircraft, and other hurdles that can be time consuming and expensive — and that is only if they'll consider insuring the aircraft," said Schider. "People don't realize the time and commitment it takes to operate a helicopter safely. That's a point I try to make with buyers. Many of these people are busy running businesses. They don't have the time to do the training and preparation to safely fly. Another option for them is to hire a contract or staff pilot that meets insurance requirements. That is another expense, but may balance out in the end with safety and insurance."

Once all the costs are considered and a budget is set, buyers are then in the best position to start looking for a helicopter that meets their mission and budget. During this process, it's key for buyers to keep an open mind; that make and model you had your eye on may not fit your budget and mission.
Use a professional to navigate the buying process

Many new buyers initially approach helicopter purchases the way they would a used car, according to Schider. But this is a big mistake that can lead to overpaying with added risks.

"Buyers need to have the mindset that a helicopter purchase is not only similarly priced to a house, but the purchase process is similar as well," said Schider. "Treating purchasing an aircraft the way you would a used car really can put you in a financial and/or safety risk."

Just as you'd use a realtor for a house, an aircraft broker or dealer ensures due diligence on a sale to get the buyer the best price with the lowest risk while overseeing all the required paperwork.
A professional dealer or broker:
Has a deep understanding of the current market and pricing and can help determine if a helicopter's list price is accurate;
Understands maintenance schedules of aircraft and components and can help determine what expenses are involved now and in the future on an aircraft;
Will acquire the aircraft's records, including the aircraft's status report, ASB listings, AD listings, equipment list, weight and balance information, details on any modifications and STCs, current digital photos of the aircraft, and more to ensure there are no surprises;
Helps arrange a thorough pre-purchase inspection that includes confirmation of all documentation (maintenance records, archives, work orders, etc.), checks for serial numbers of a/c vs aircraft status report, and verifies a physical inspection for corrosion, damage, and normal wear and tear, as well as a detailed borescope of hot and cold sections of the engine(s). If done by a reputable third-party inspector, the pre-purchase inspection reports are accepted by financial lenders when buyers seek financing for the aircraft;
Ensures the sale properly goes through an escrow service which protects the buyer and includes a title search. Schider says a lien is discovered at least once to twice a week in title searches he does with clients, so it's vital to ensure a title search is conducted. These must be dealt with before continuing the sale and can be handled by your broker or dealer;
Can help connect buyers with financing and insurance sources;
Draws up letters of intent, bills of sale, and purchase agreements;
Helps secure how the aircraft is prepared and transported to the buyer after the sale, including arranging shipping, setting up a ferry pilot, and acquiring proper paperwork to ferry the aircraft;
Navigates purchases from other countries, including import and export requirements;
Helps ensure all proper paperwork is filed with the FAA or aviation administration of the buyer's country;
Has a vast network of people who buy and sell helicopters that represent a pool of off-market aircraft. Through these connections, your dealer or broker can often find potential aircraft for you that are not listed for sale;
Can help you complete your aircraft with updated equipment, interior, paint, or whatever other personal touch you require after purchase; and
Will assist you in finding a reliable maintenance partner to ensure your helicopter is well cared for mechanically.
What's more, having a professional saves time and money. "Having a full-service operation do all the work from pre-purchase, shipping, and import/export to custom completion at the end frees a buyer up," said Golanbari. "With a professional on your team, you don't have to deal with several entities to buy and ensure your aircraft is exactly how you want it. You have one contact for it all."

Consider buying from overseas

There is currently a very limited inventory of helicopters around the world. To expand your chances of finding the right aircraft, don't shy away from aircraft for sale in other countries.

"One of the benefits of buying from overseas is a lot of countries have stricter standards and maintenance practices than the United States," said Schider. "This lends a level of increased security, knowing that your aircraft was well maintained. It is a lower risk."

Of course, international purchases require a few extra steps and the expense of export and import, but finding the right aircraft at the right price may balance the scales, said Schider. Keep in mind: in today's environment shipping can take a little longer, so practicing patience is important when searching overseas. As for all the red tape, a good broker or dealer will do all the work from pre-purchase inspections and test flights to paperwork, shipping, and import/export work. They will also ensure the aircraft is flightworthy and properly registered when it arrives at your airport after the sale.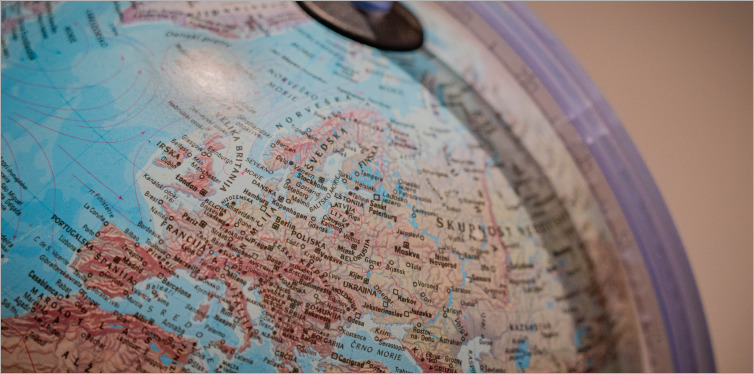 Approach aircraft financing like home financing

Helicopter prices are much closer to home prices than car prices, and are treated as such by financial lenders. If you have a good relationship with your bank, they may work with you on a loan for the aircraft. However, some financial institutions don't provide aircraft loans.

Your professional dealer or broker will be able to connect you with reputable financial lenders and help you identify the best rates and terms. When it comes time to apply for the loan, just as you would for a house, there are a number of steps. The lender will require an appraisal of the aircraft, title report, inspection report, and will file with the FAA for a lien. The lender will also require more financial and employment background from the buyer than a car lender. In the end, be prepared to provide financial paperwork.

While exciting, the process to purchase a helicopter doesn't have to be daunting. With the right professional on your team and some smart personal preparation, you are in the best position to secure a safe, reliable helicopter that meets your needs and doesn't burden you with financial surprises.