BUYING A HELICOPTER
Why you should consider international aircraft in your helicopter search
When considering a helicopter purchase, some buyers can be reluctant to consider looking abroad. While there are key items to be aware of, an openness to overseas purchases can provide savings and increased options.

By: HeliTraderPosted on: August 9, 2022
When considering a helicopter purchase, some buyers can be reluctant to consider aircraft for sale abroad. While there are certainly key items to be aware of when considering purchasing a helicopter from another country, an openness to overseas purchases can provide savings and increased options.
HeliTrader sat down with Aurélien Blanc, partner at international helicopter distributor Rotortrade, to discuss the benefits of considering international aircraft in your helicopter search as well as what to watch out for in your dealings.
HeliTrader: What causes buyers to be reluctant about purchasing an aircraft for sale in another country?
Aurélien Blanc: It depends on which region we are referring to but, as a general rule, buyers prefer to buy at home due to the assumption that buying abroad may be harder, longer, and riskier.
A clear example is the U.S., which operates around one fourth of the world's civil turbine rotorcraft. American buyers feel they have a wide selection to choose from locally and often consider it too risky to buy abroad. This can be true for single-engine helicopter buyers while light and medium twin buyers are usually more open to international purchases as a matter of necessity. The turbine market is actually quite small, especially when you consider one specific make and type. Add to this a relatively tight market and it becomes almost mandatory to expand your search internationally.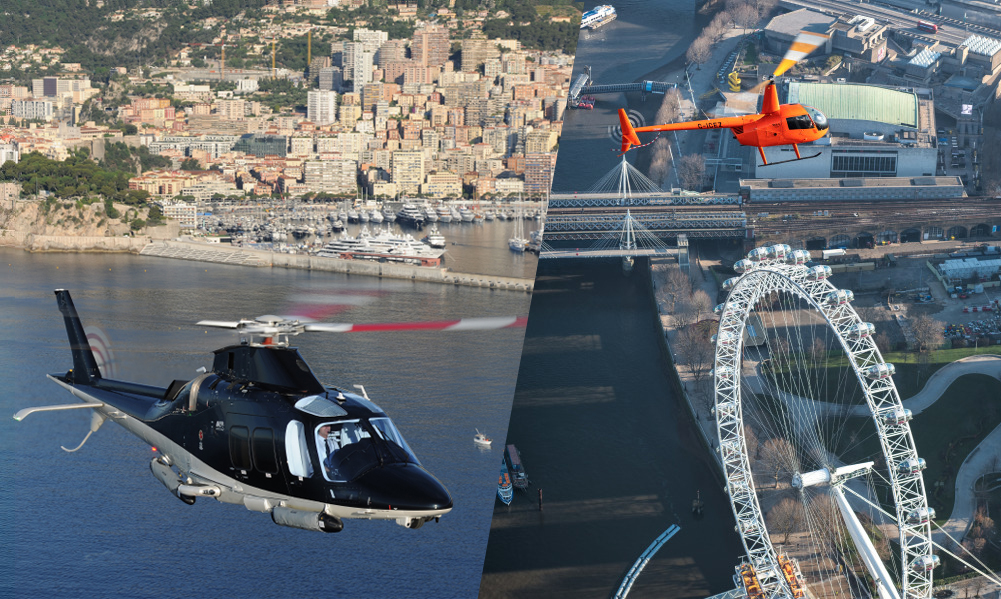 Additionally, buyers can be reluctant to conduct pre-purchase inspections abroad and they may not want to deal with what they perceive as a difficult import process, carrying risks and uncertainty when it comes to registering under their local authority. They may feel the process will be too long as well.
However, these are perceptions. The reality is most risks can be fully managed or at least largely mitigated when done right. In fact, it may often be faster to buy and ship a helicopter halfway around the world compared to continuing to search for a unicorn locally.
One very real risk, however, is the risk linked to the seller and the lack of legal reach if something goes wrong, such as when there is a lien or encumbrance on the aircraft.
Another is when brokers offer helicopters they know little about, which can go a long way in deteriorating buyer confidence. Dealing internationally represents specific risks that must be managed.
HT: What can a buyer do to alleviate some of these concerns and/or risks?
AB: Having a reliable, skilled dealer or broker helps resolve these concerns and helps buyers navigate the overseas buying process. A reputable dealer or broker has the capability and experience to ensure a smooth transaction for the client and takes responsibility for the full sale, even contractual legal liability in some cases.
Finding a reliable partner can be daunting. We recommend looking into the following items when assessing if a dealer or broker is reputable and a good fit for you:
Is the dealer/broker physically present internationally?
How many international transactions has the dealer successfully carried out in the past six to 12 months? From where to where were these transactions and in what capacity did the partner serve – an external advisor or as principal reseller?
Is the aircraft that is being offered formally secured by the dealer/broker, or are multiple dealers and brokers offering it?
Can the dealer or broker clearly tell you if the aircraft can be easily imported by sharing its history and modifications/STC status, and if any equipment needs to be either certified or demoded?
Under what civil authority is the aircraft registered and are there bilateral agreements with the importing authority in place? Does the dealer or broker have experience with these authorities?
Has the dealer/broker worked in that particular country before and managed this particular export/import pairing?
Does the dealer or broker have actual employees on site where the aircraft is, or are they relying on external parties?
Very critical: will the dealer actually be physically present firsthand with the aircraft during the pre-purchase inspection? While the client may be able to send someone, having someone on site to coordinate and facilitate in the local language goes a very long way.
Who is the contracting party and what is the scope of service? Ultimately, the client enters a contract with an entity and will have recourse only towards that entity. If the dealer or broker only supports and advises, as is usually the case, buyers will want to thoroughly understand who the seller is, ensure direct contact with the selling company director as shown in company statutes or with formal power of attorney, and run a background check. Inventory dealers acting as principle with a legal entity, or at least a rep office in the country of the buyer, may represent a major advantage versus pure broker dealers offering the best risk profile for an international purchase.
Has the dealer or broker checked for liens and encumbrances with the escrow agent and local authorities and transparently shared that information?
Ensure a clear step-by-step process is laid out with the dealer or broker before anything starts.
Cost-wise, buyers should also ask dealers what solutions they can provide for escrow services, shipment, import, retrofit, and how they proceed to assess any subcontractors. The trade-off is often between time and cost. If you want your aircraft fast, air freight is the most expedient, while sea will usually be less expensive. That said, in normal times, single-engine helicopters can, at times, be shipped by air at a cost similar to sea freight.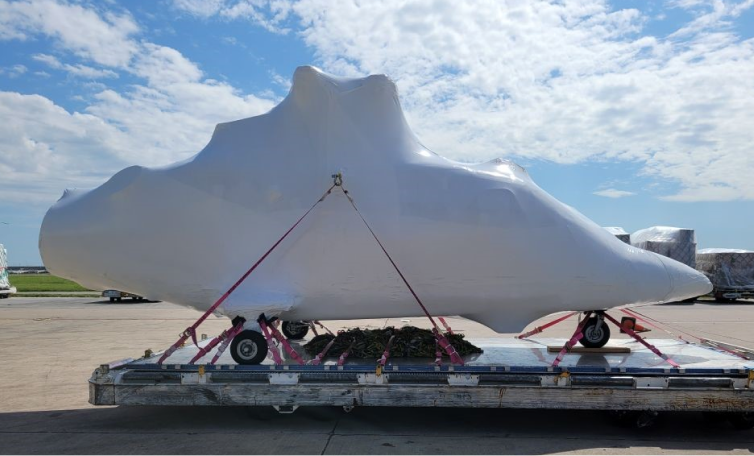 HT: You mention that great deals can be found overseas. Can you please go into detail on the "how" and "why" of this phenomenon even when considering logistics and shipping costs?
AB: The helicopter market is cyclical by nature and those cycles tend to be different for different makes, models, and mission segments in different countries. This phenomenon is sometimes due to external factors such as conflict, domestic economic concerns, or simply foreign exchange currency fluctuations. For example, during the spring of 2022, aircraft for sale in Euros from Europe became 10 percent less expensive to buy in U.S. dollars.
In many instances, you can get a great deal even after adding the costs resulting from exporting and importing the helicopter.
A dealer or broker should be close to you, ideally in your home country, while able to accompany you globally to effectively help you navigate any pitfalls and increase your chances of securing a better priced asset abroad.
If done right, buying abroad is not very different from buying domestically and can certainly provide obvious advantages.