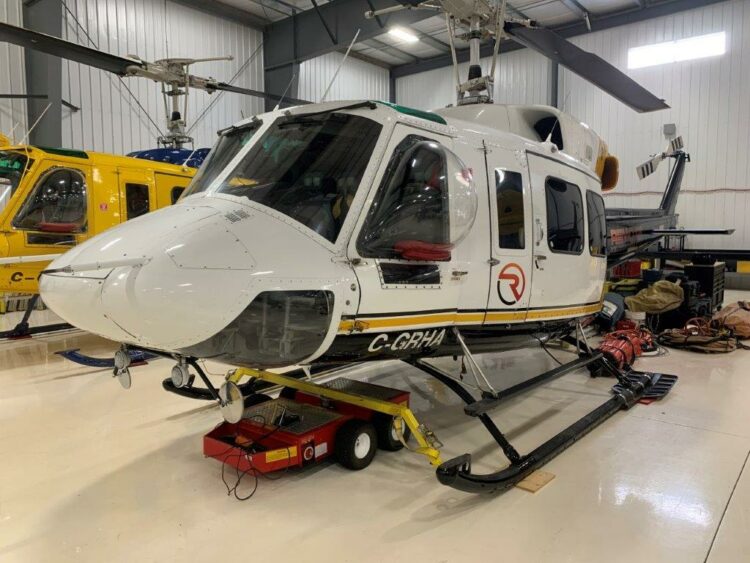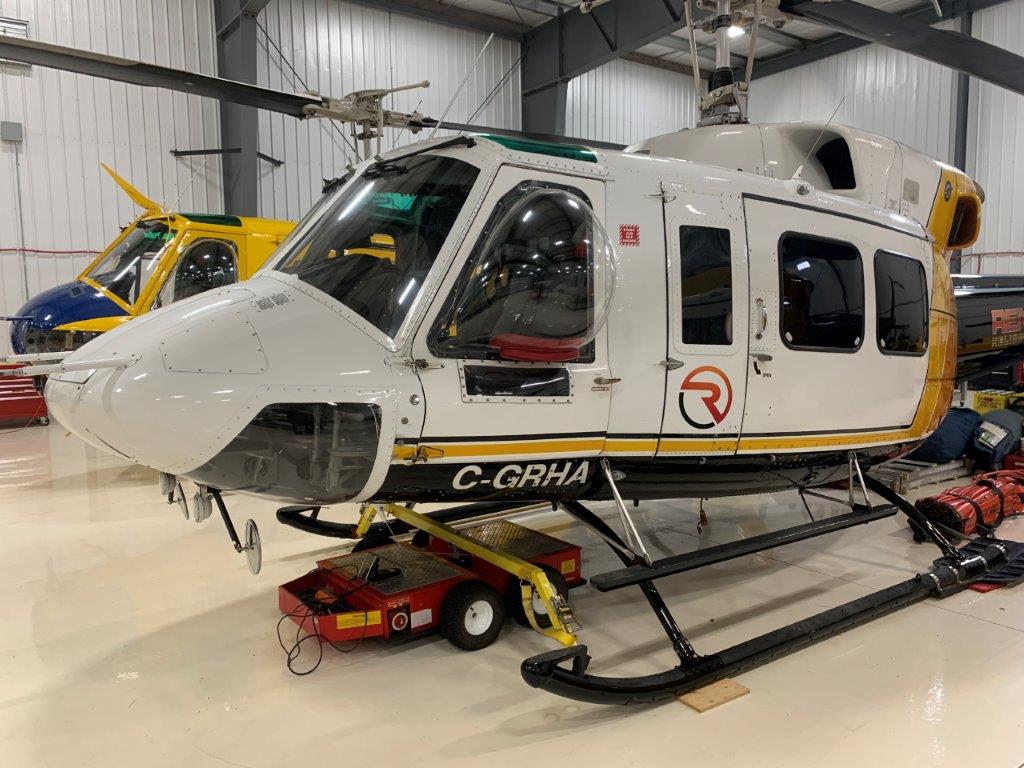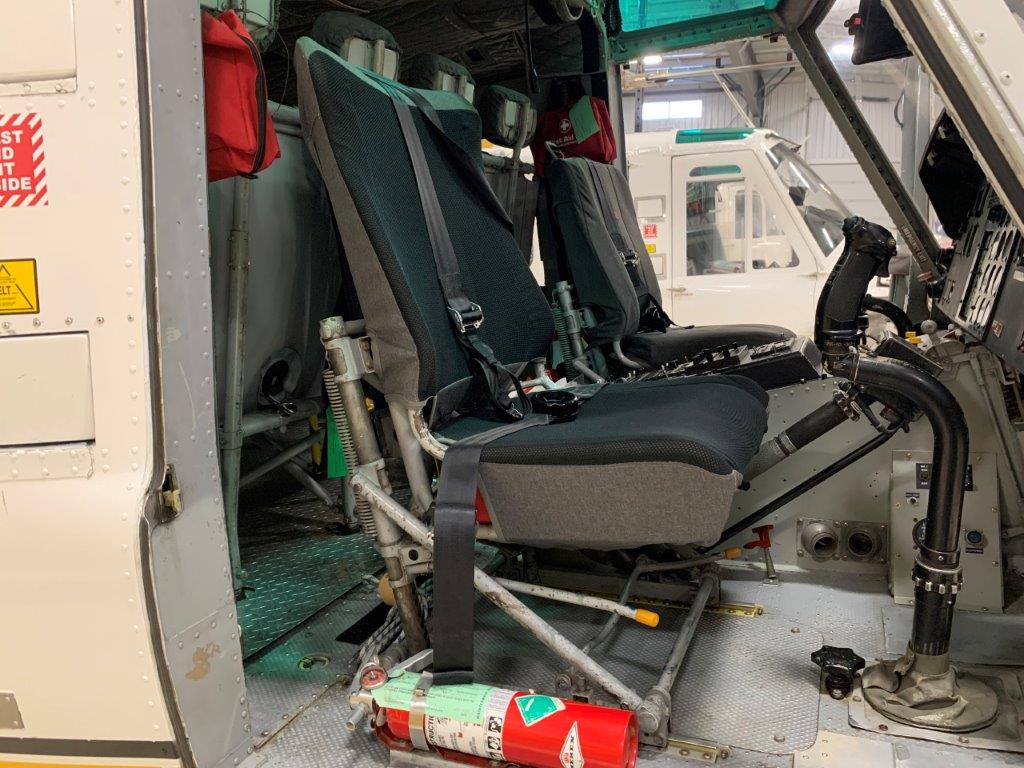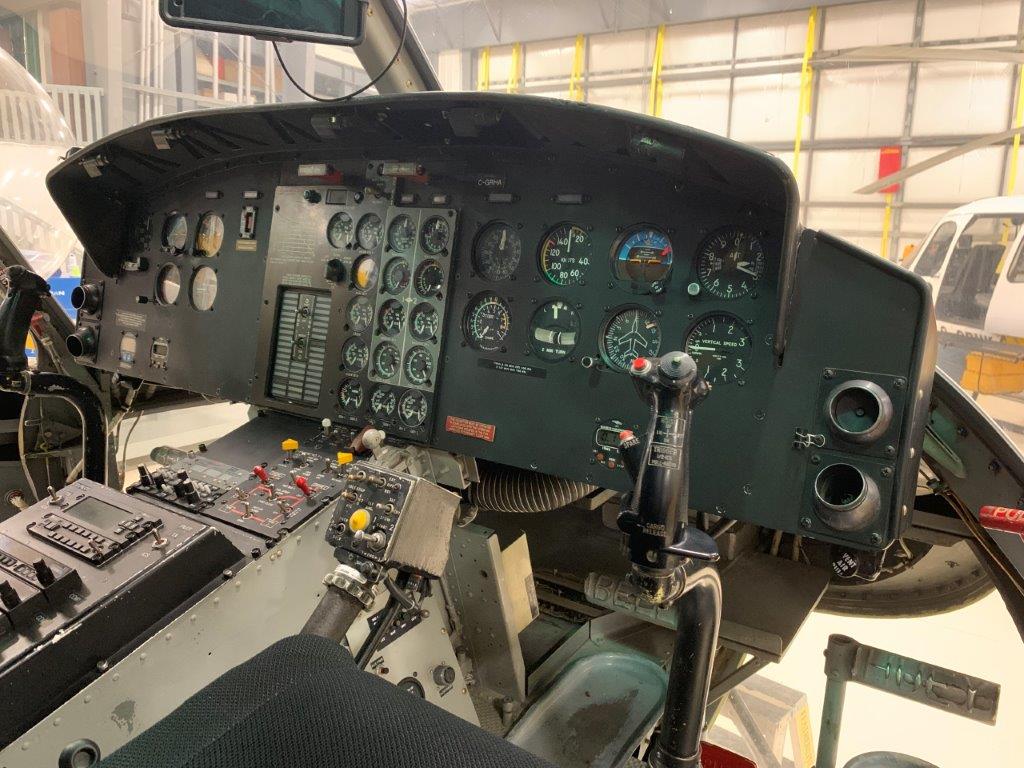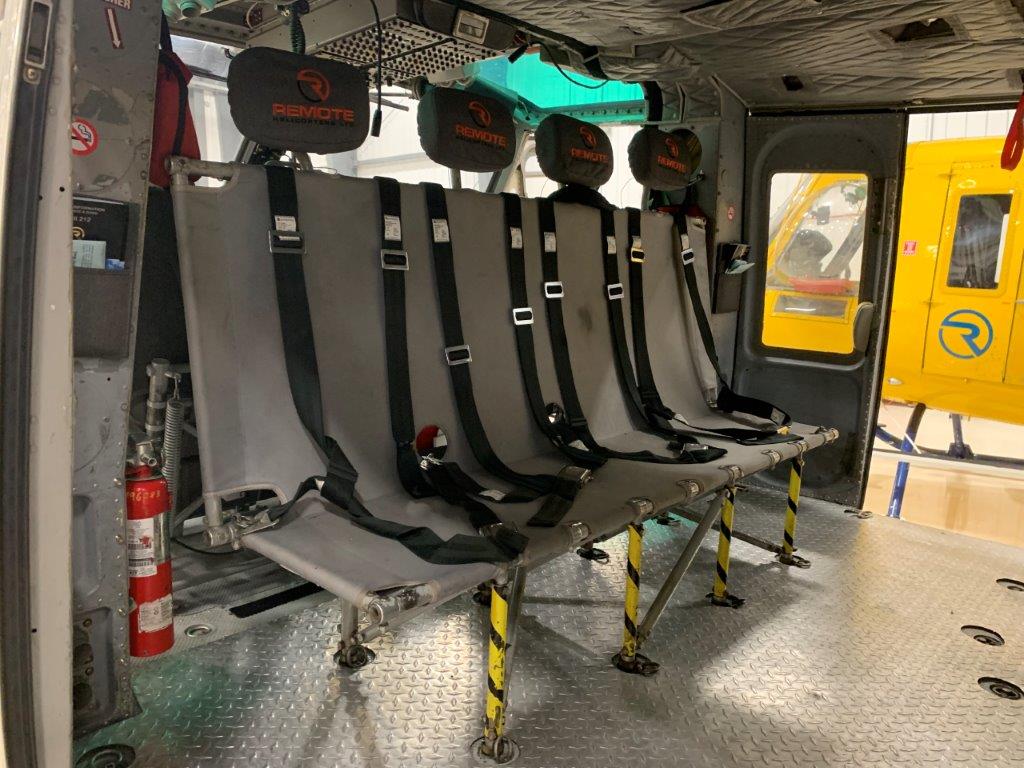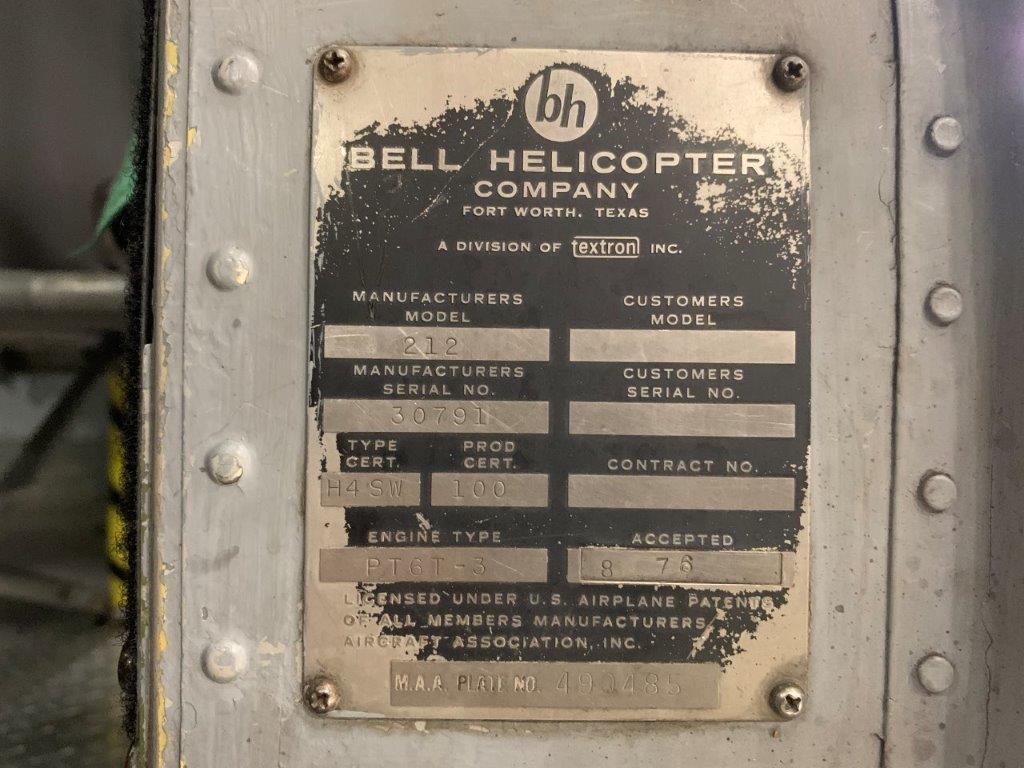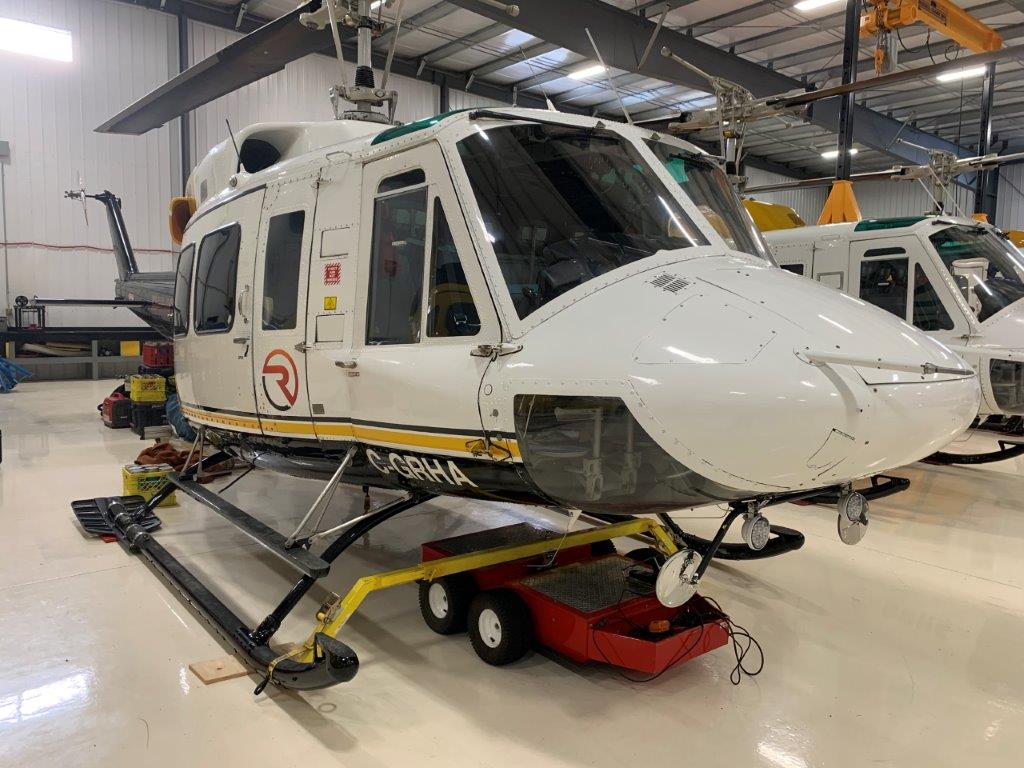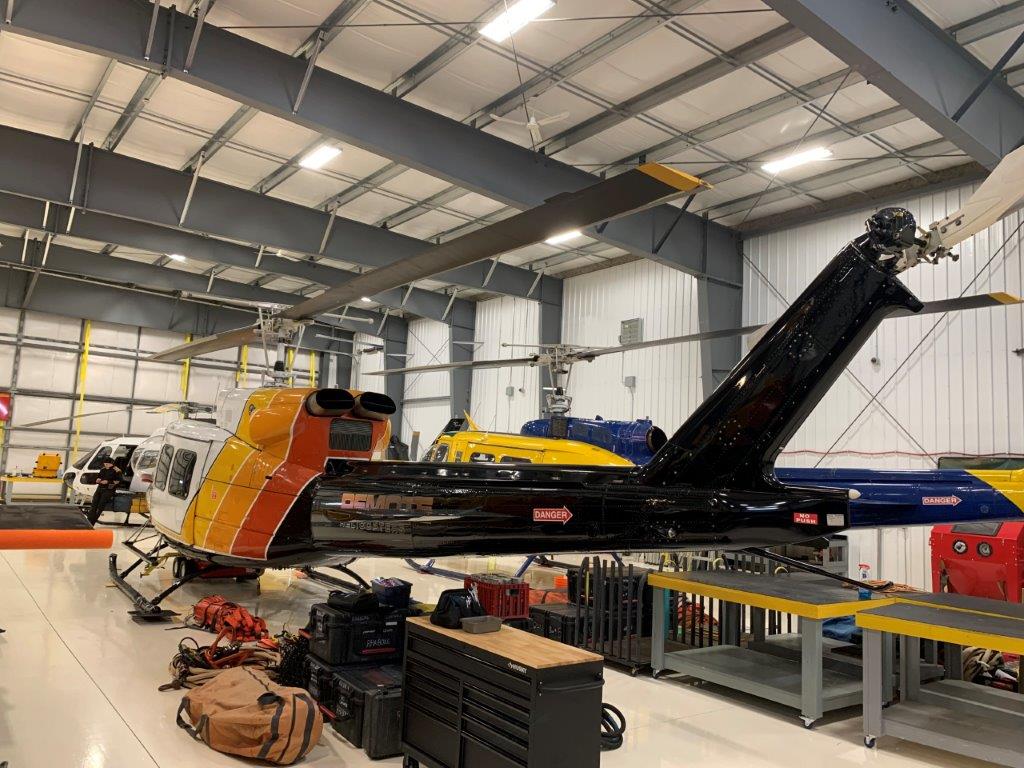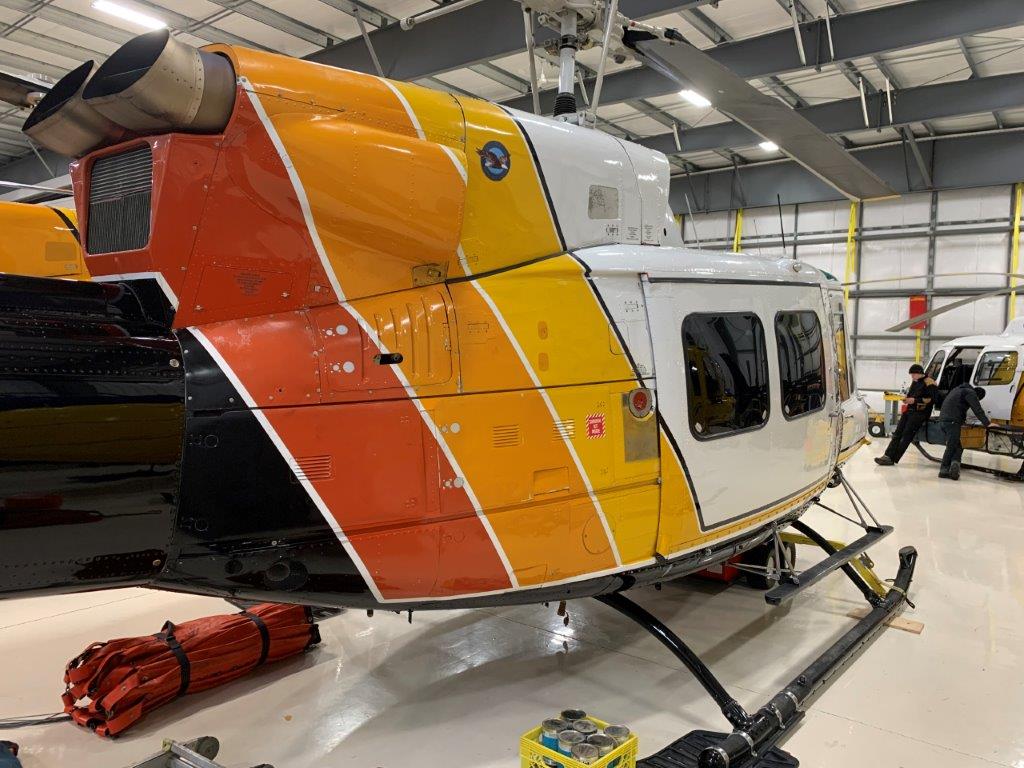 Description
This 212 has been upgraded with BLR FastFin/Dual Strake Kit and is fully equipped for various types of utility work. Includes a Bell Cargo Hook with Onboard Suspension & Weighing System, Dual Controls, Vertical Reference Door and 20 Gal. Aux Fuel Seat Tanks.
Good candidate for HP upgrade, with 6000 hour TBO Transmission, and 5000 hour TBO 90-Degree Gearbox. Tailboom recently upgraded and re-painted.

Spare Swashplate available.
equipment
BLR FastFin & Dual Strake Kit
20 Gallon Aux Fuel Seat Tanks (L/H & R/H)
Dart Vertical Reference Door (Standard)
Bell Cargo Hook, Onboard Suspension/Weighing
AALP Exhaust Ejector/Deflector (L/H & R/H)
AALP Dual Cargo Mirrors & LED Pulse Lights
AALP Boost Pump Drain Reservoir
AALP C-Box Drain Reservoir
Dart Cabin Door, Roller Kit (L/H & R/H)
Dart Heli-Access Steps (L/H & R/H)
Dart Co-Pilot Cargo Release
Dart Twin Pac E-Z Access Kit
Field Shoulder Harness Kit (9 Man Aft)
Dart Shoulder Harness Kit (4 Man Seat)
Dart Avionics Riser Console
Dart Baggage Compartment Panel Protectors
Dart Bearpaws
Dart Crew Door Automatic Openers